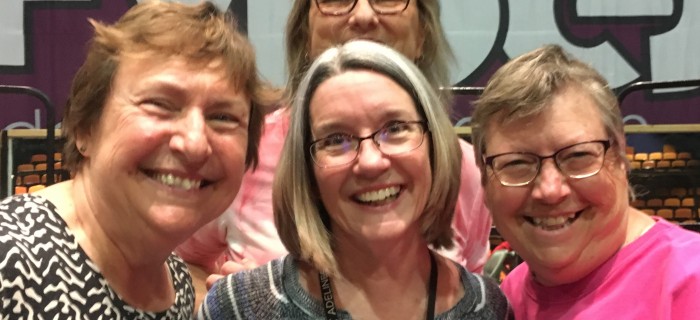 A couple new faces along with some familiar (old??) faces! Vivian and Diane are our newest members! Nan and Lora just wanted to be in the picture!!! We are excited that we have SEVEN new faces on the risers at competition next week!!! We've been working hard, but no matter the what the score is, we're gonna have FUN!!!
Recent news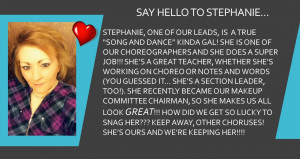 A spotlight on our Lead, Stephanie!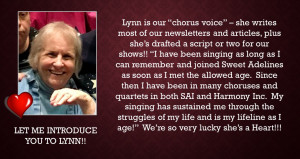 Our second spotlight is all about Lynn!!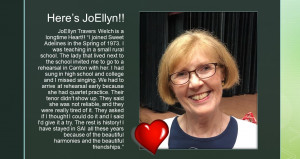 Check out our spotlight on our Tenor Section leader, JoEllyn!