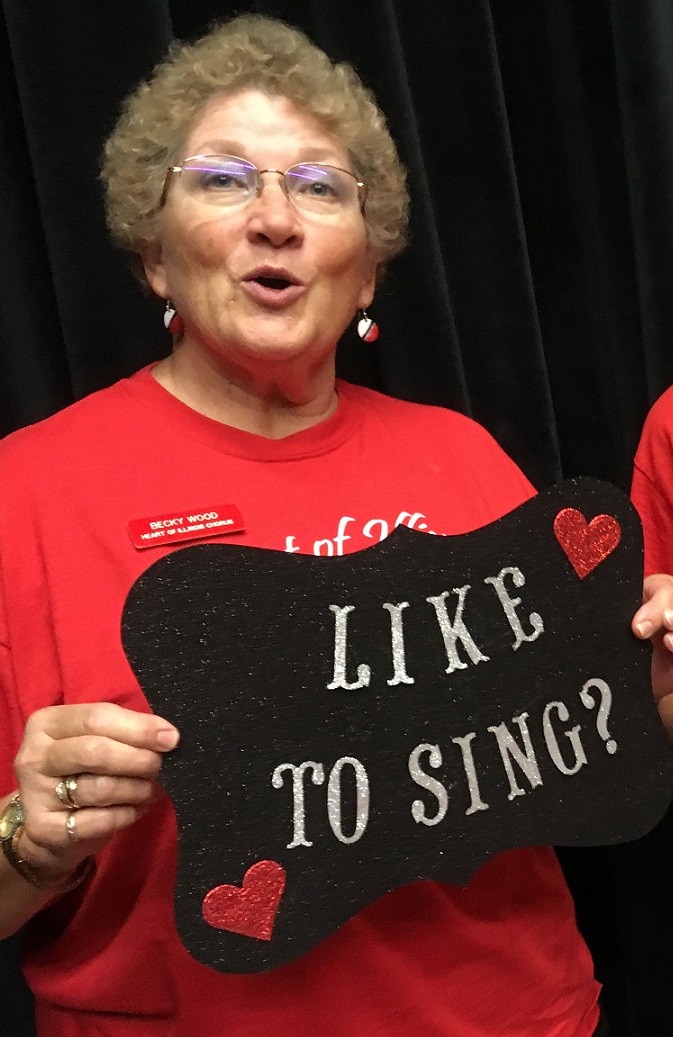 wHEN?
Guests are welcome at any Heart of Illinois Chorus rehearsal, Tuesdays from 6:30 to 8:30 pm.  Every Tuesday night is Guest Night!  
WHERE?
Illinois Central College's Performing Arts Center, Ballet Room to the left inside the door, 1 College Dr, East Peoria, IL 61635-0001
WHY?
There are so many reasons to join! Spend time with a wonderful group of women. Learn some amazing songs. Experience opportunities for vocal skill building, personal growth...and get a chance to perform and strut your stuff!
WHO?
You!!! Come and discover the joy of singing 4-part harmony, acapella, barbershop style!