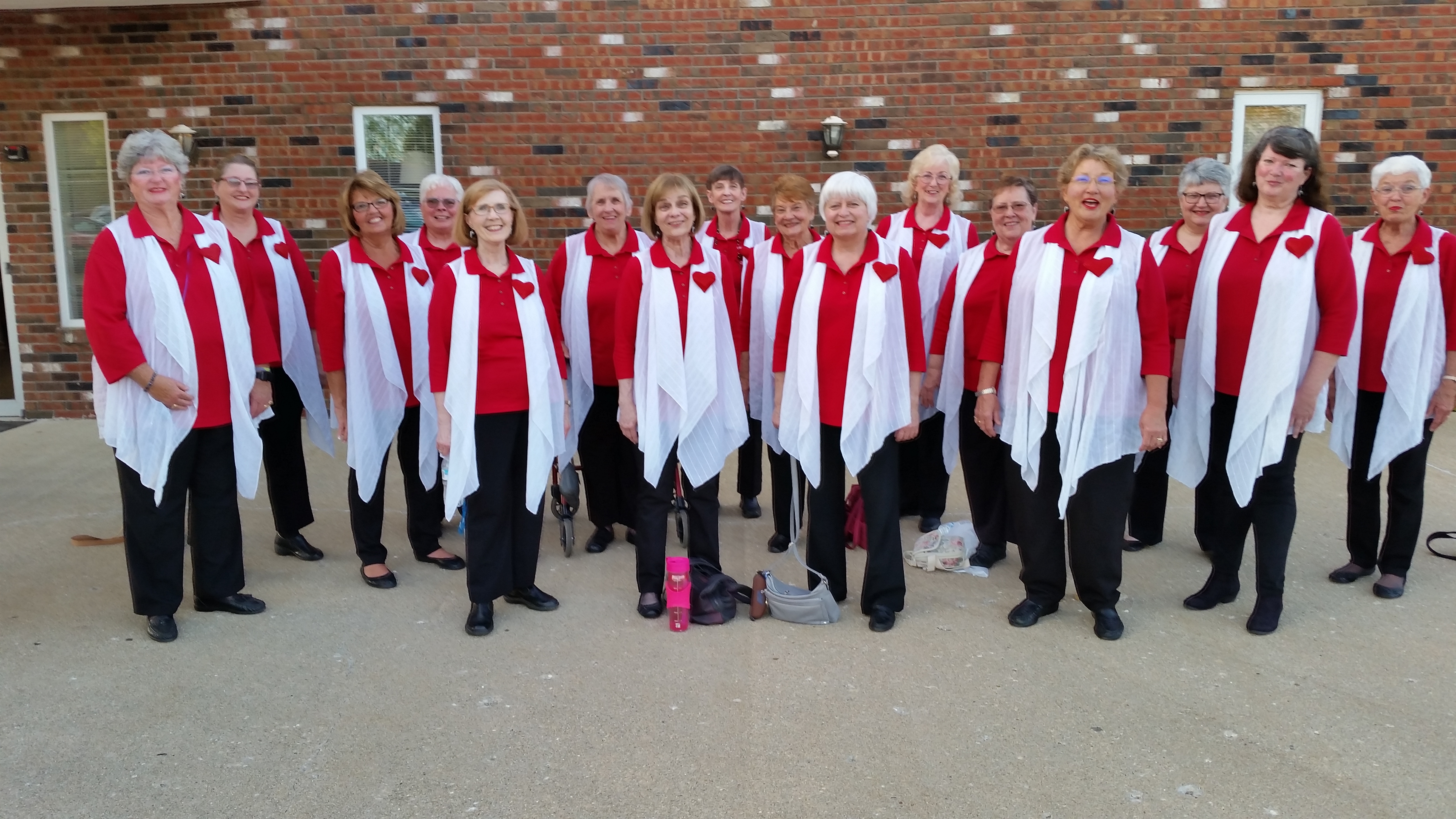 THE HEART OF ILLINOIS CHORUS

HEARTS IN HARMONY ENSEMBLE
We love performing for just about every occasion! We can provide quality entertainment for your company sponsored event, church social, family reunion, festival, public or private party, club event, or any other situation where musical entertainment is desired. Both groups are available to sing for you! Contact us today!
Recent news
September 13, 2020 - 9:11pm
Here's a new Heart Spotlight! Let me introduce you to Vivian!! She's our Bari sectional leader and she's... more
August 19, 2020 - 12:29pm
This is Karen! She's been around awhile and wow, is she a busy lady!
August 19, 2020 - 12:27pm
Gayla is a member of our Music Team! She brings a bunch of experience and we are so glad she's singing with... more