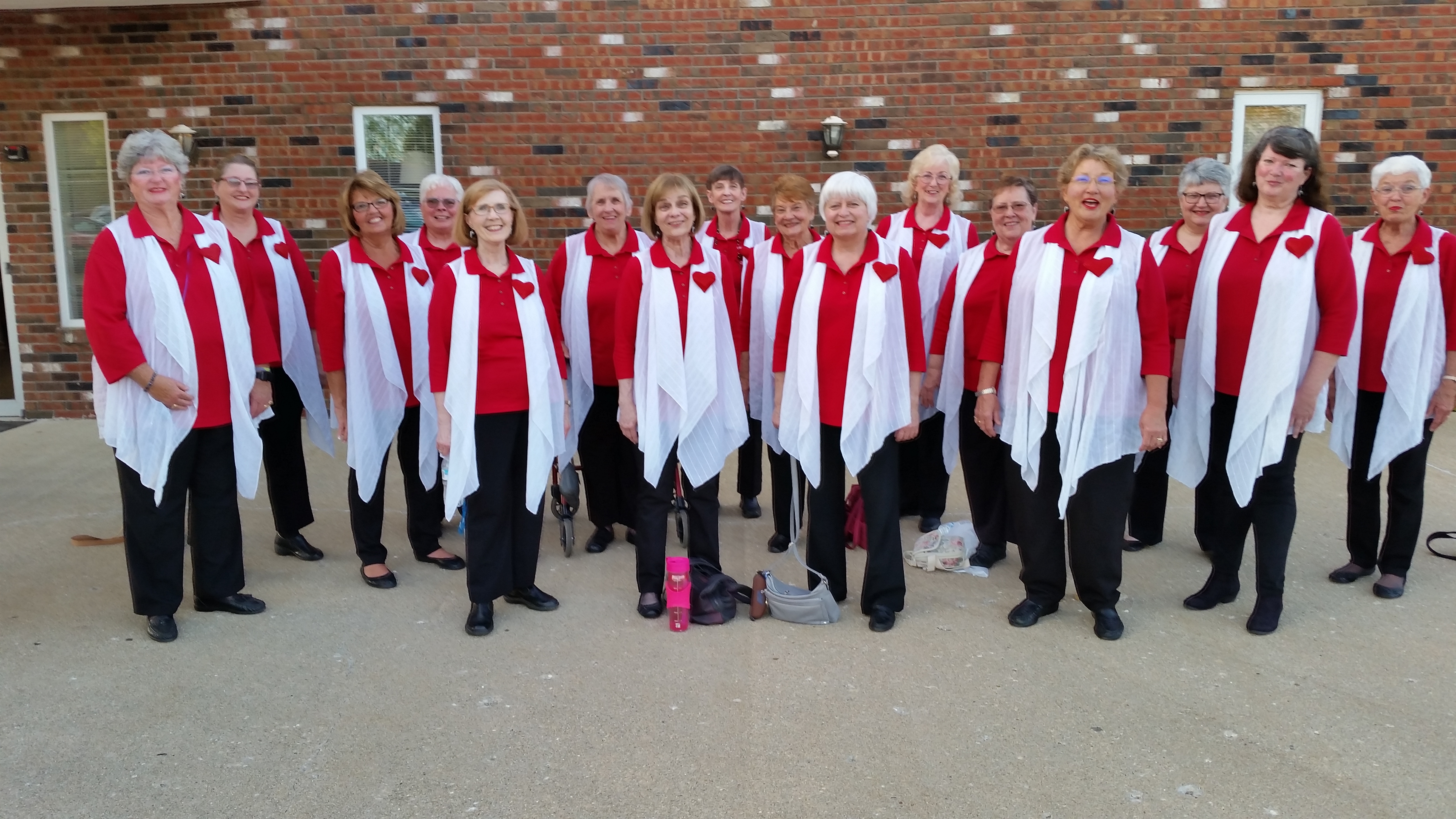 THE HEART OF ILLINOIS CHORUS

HEARTS IN HARMONY ENSEMBLE
We love performing for just about every occasion! We can provide quality entertainment for your company sponsored event, church social, family reunion, festival, public or private party, club event, or any other situation where musical entertainment is desired. Both groups are available to sing for you! Contact us today!
Recent news
The Hearts are finally back to in-person rehearsals after a crazy year and a half!!! We're SO happy we can... more
October 22, 2020 - 3:58pm
Nan is a biker!! Get to know her!!
October 22, 2020 - 3:57pm
Let me introduce you to Alyssa, a lead in our chorus...