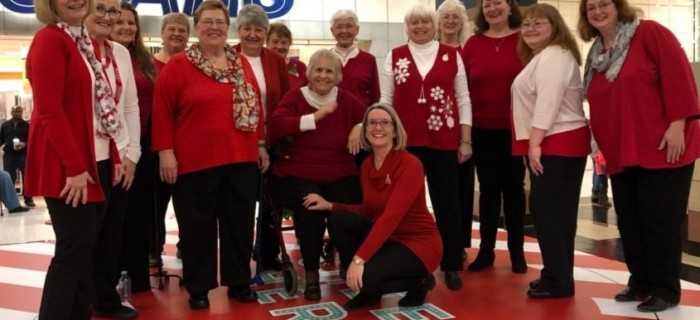 ---
The Hearts were really busy last Saturday with 4 singouts for Christmas! We started at the Festival of Nativities, moved over to Northwoods Mall, Luthy Botanical Gardens and ended with the Peoria Country Club! WHEW!!!! Wore ourselves out, but had TONS of fun!!!!
Recent news
October 22, 2020 - 3:58pm
Nan is a biker!! Get to know her!!
October 22, 2020 - 3:57pm
Let me introduce you to Alyssa, a lead in our chorus...
October 15, 2020 - 10:37pm
Diane is our Membership Coordinator and she's doing great job! We so appreciate her stepping up to do this... more