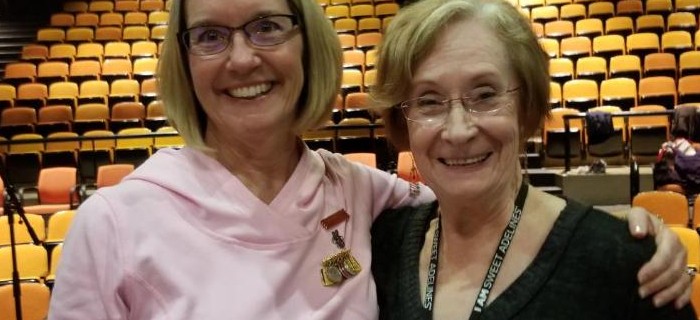 So much fun (and hard work!) today in our coaching session with Liz Hardcastle! She is one of our very favorite coaches! We always come away having had lots of fun and singing better each time she works with us! We love her encouragement and the ways she inspires us commit to excellence at our craft! Thanks, Liz!!
Recent news
October 22, 2020 - 3:58pm
Nan is a biker!! Get to know her!!
October 22, 2020 - 3:57pm
Let me introduce you to Alyssa, a lead in our chorus...
October 15, 2020 - 10:37pm
Diane is our Membership Coordinator and she's doing great job! We so appreciate her stepping up to do this... more