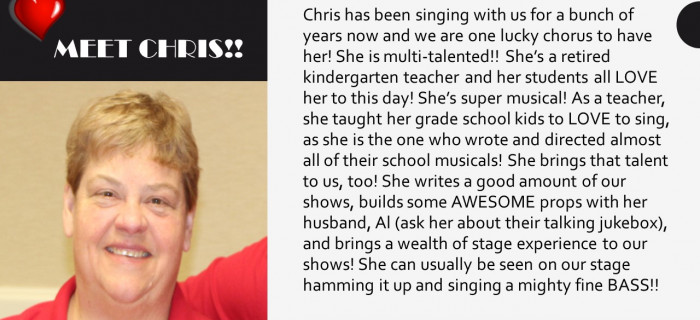 Chris is just one of our excellent basses! She's a keeper!!
Recent news
September 13, 2020 - 9:11pm
Here's a new Heart Spotlight! Let me introduce you to Vivian!! She's our Bari sectional leader and she's... more
August 19, 2020 - 12:29pm
This is Karen! She's been around awhile and wow, is she a busy lady!
August 19, 2020 - 12:27pm
Gayla is a member of our Music Team! She brings a bunch of experience and we are so glad she's singing with... more