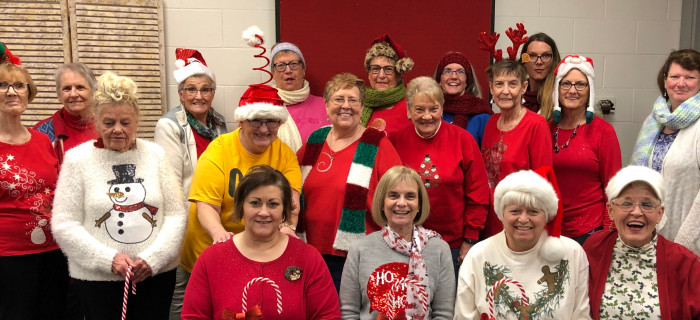 It's Christmas!!! OK... it really isn't, but it sure felt like Christmas last night at rehearsal! We broke out the Christmas songs and started the hard work to get all those tunes ready for all of our singouts! If YOU like to sing Christmas carols, why not come and join us? We'd love to have you and you can feel comfortable just hanging out for the Christmas season! We rehearse every Tuesday night at 6:30 PM at ICC's Performing Arts Center!! Bring your Christmas cheer and come sing with us!
Recent news
October 22, 2020 - 3:58pm
Nan is a biker!! Get to know her!!
October 22, 2020 - 3:57pm
Let me introduce you to Alyssa, a lead in our chorus...
October 15, 2020 - 10:37pm
Diane is our Membership Coordinator and she's doing great job! We so appreciate her stepping up to do this... more