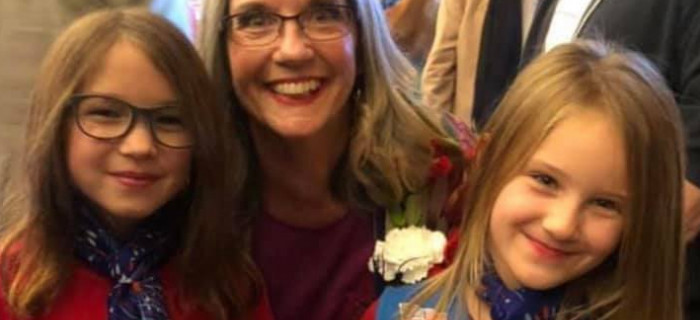 Our show was FANTASTIC! If you didn't make it, you missed something really great! We enjoyed working with Greater Peoria Honor Flight to honor our veterans. We had some great music by the Central Illinois Banjo Club and our guest quartet, Sunshine Celebration! But the big highlight was singing with our friends, the Central Illinois Girl Scouts! This is our third year offering this program for the girls to earn a badge, plus they get to perform with us on our show! We really enjoy helping the girls to learn about our art form!! Can't wait till next year!!!
Recent news
The Hearts are finally back to in-person rehearsals after a crazy year and a half!!! We're SO happy we can... more
October 22, 2020 - 3:58pm
Nan is a biker!! Get to know her!!
October 22, 2020 - 3:57pm
Let me introduce you to Alyssa, a lead in our chorus...