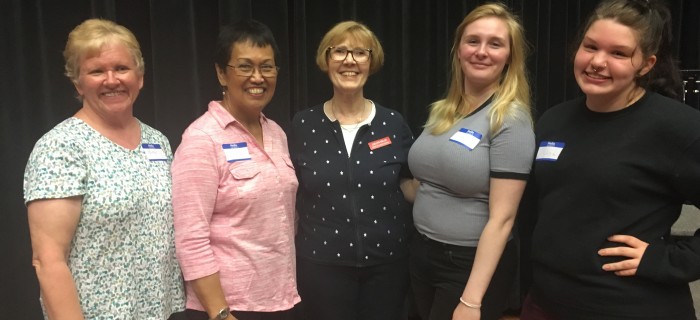 We made some more new friends last night!!! We're having so much fun singing with them!! Are  you jealous??? You can sing with us, too! Just come to our Open House on the 4th at ICC, RToom 121A in the main building! We've got room for you!
Recent news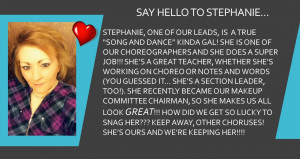 A spotlight on our Lead, Stephanie!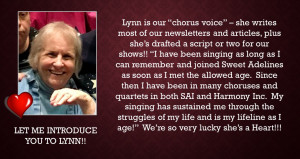 Our second spotlight is all about Lynn!!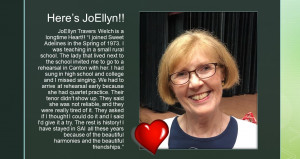 Check out our spotlight on our Tenor Section leader, JoEllyn!