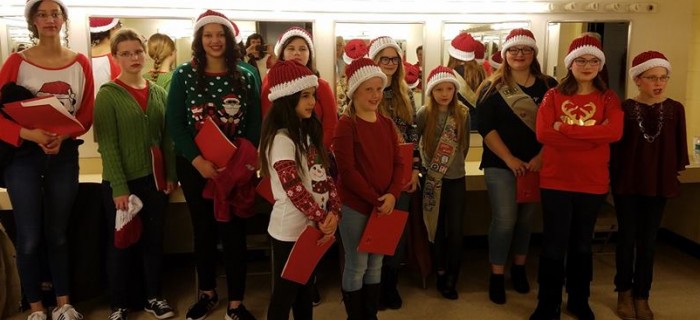 Our friends from several Girl Scout troops joined us on stage today for our Fall show, "We Need a Little Christmas...Spirit!" They sang a song with us as part of their Sweet Adeline badge work!! They sounded great!! We had tons of fun singing with them and we hope they come back and visit us again really soon!! Thanks, girls, for helping us entertain our friends and families today!
Recent news
October 22, 2020 - 3:58pm
Nan is a biker!! Get to know her!!
October 22, 2020 - 3:57pm
Let me introduce you to Alyssa, a lead in our chorus...
October 15, 2020 - 10:37pm
Diane is our Membership Coordinator and she's doing great job! We so appreciate her stepping up to do this... more