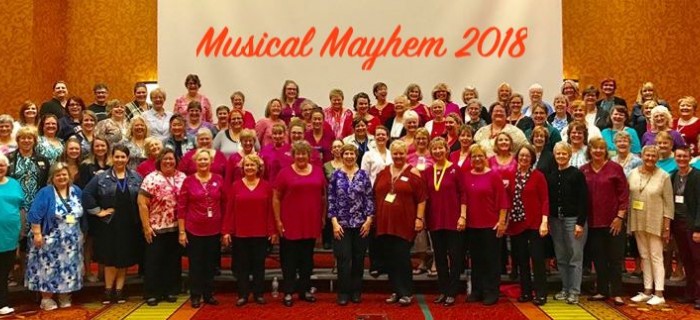 The Hearts had a blast at Region 3's music school, "Musical Mayhem"! Tori Postma was AWESOME!! We even got some special attention Sunday afternoon at our coaching session with Tori! We learned a bunch, sang our Hearts out (!) and had TONS OF FUN!!
Recent news
October 22, 2020 - 3:58pm
Nan is a biker!! Get to know her!!
October 22, 2020 - 3:57pm
Let me introduce you to Alyssa, a lead in our chorus...
October 15, 2020 - 10:37pm
Diane is our Membership Coordinator and she's doing great job! We so appreciate her stepping up to do this... more