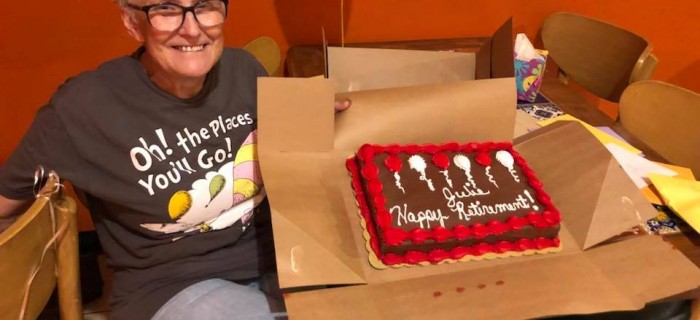 Our friend (and bass!), Julie, retired recently and we just had to have a party, so off to our favorite Mexican restaurant!! Congrats to Julie and wishes for lots of fun and adventures in the years to come!
Recent news
October 22, 2020 - 3:58pm
Nan is a biker!! Get to know her!!
October 22, 2020 - 3:57pm
Let me introduce you to Alyssa, a lead in our chorus...
October 15, 2020 - 10:37pm
Diane is our Membership Coordinator and she's doing great job! We so appreciate her stepping up to do this... more