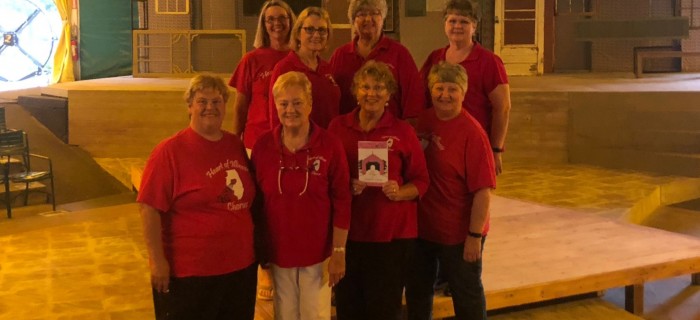 The Hearts were out tonight at Cornstock Theater ushering at the performance of the musical "Bridges of Madison County" - we had lots of fun helping out our friends in the tent and meeting some of the people in our community! Only two more shows left for the season! We'll be there helping out, so come out and see us!
Recent news
October 22, 2020 - 3:58pm
Nan is a biker!! Get to know her!!
October 22, 2020 - 3:57pm
Let me introduce you to Alyssa, a lead in our chorus...
October 15, 2020 - 10:37pm
Diane is our Membership Coordinator and she's doing great job! We so appreciate her stepping up to do this... more