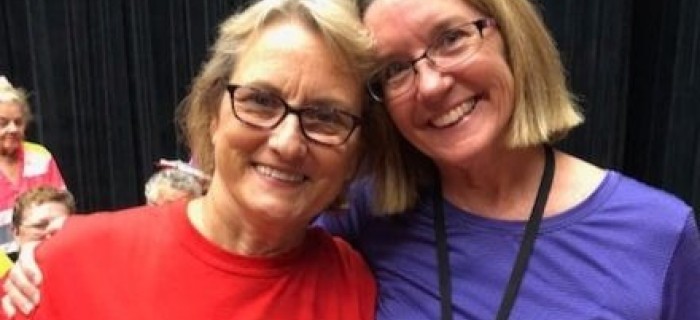 We have another new member! Nan is our newest lead and she's awesome! She's an avid runner and bikes REALLY long distances... she's got that stamina built up for holding those really long lead posts! Welcome, Nan!! We're glad to have you on the risers!
Recent news
October 22, 2020 - 3:58pm
Nan is a biker!! Get to know her!!
October 22, 2020 - 3:57pm
Let me introduce you to Alyssa, a lead in our chorus...
October 15, 2020 - 10:37pm
Diane is our Membership Coordinator and she's doing great job! We so appreciate her stepping up to do this... more