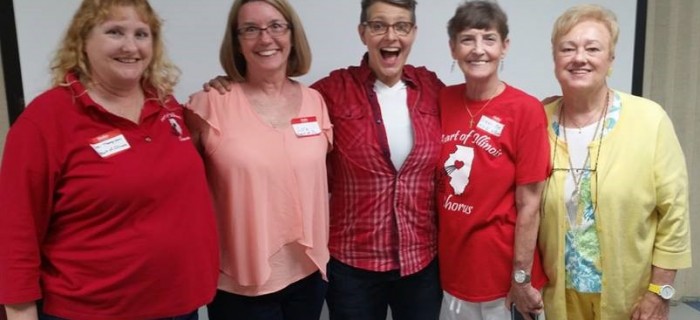 Lora and a few section leaders took some time to go to Mo Field's  direcrtor's seminar on June 9th. Our group learned a lot, plus they had FUN!! Thanks, ladies, for giving some or your time to your chorus to learn some great new techniques to bring back to us back home! We appreciate you all!
Recent news
October 22, 2020 - 3:58pm
Nan is a biker!! Get to know her!!
October 22, 2020 - 3:57pm
Let me introduce you to Alyssa, a lead in our chorus...
October 15, 2020 - 10:37pm
Diane is our Membership Coordinator and she's doing great job! We so appreciate her stepping up to do this... more