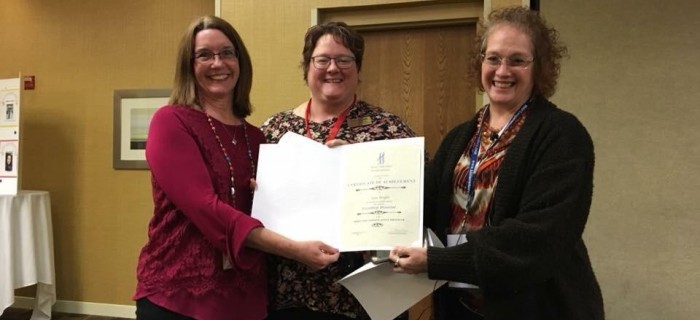 Our director, Lora, recently completed the Sweet Adeline Director Certification program and reeceived her certification from Region 3! We are SO proud of her! It's a tough program! Now, ONWARD AND UPWARD, HEARTS!!
Recent news
October 22, 2020 - 3:58pm
Nan is a biker!! Get to know her!!
October 22, 2020 - 3:57pm
Let me introduce you to Alyssa, a lead in our chorus...
October 15, 2020 - 10:37pm
Diane is our Membership Coordinator and she's doing great job! We so appreciate her stepping up to do this... more