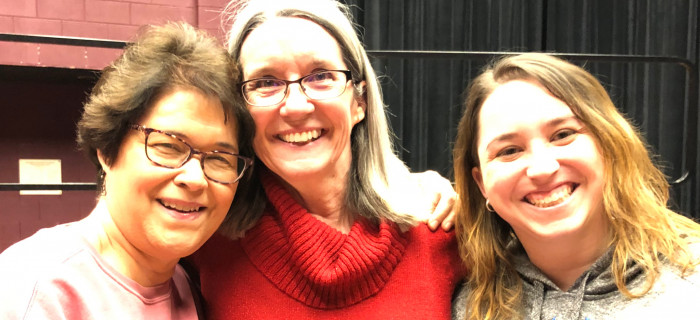 Say Hello to Roseann and Cheryl! Roseann is an old friend and we're glad she came to sing with us! Cheryl is a brand new friend and we"re happy she found us at one of our Christmas singouts! Welcome, Roseann and Cheryl!
Recent news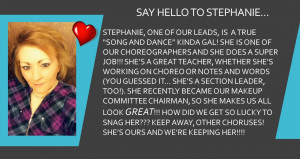 A spotlight on our Lead, Stephanie!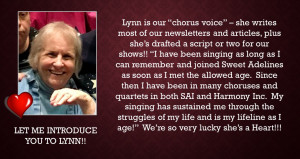 Our second spotlight is all about Lynn!!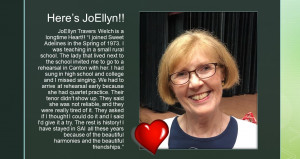 Check out our spotlight on our Tenor Section leader, JoEllyn!